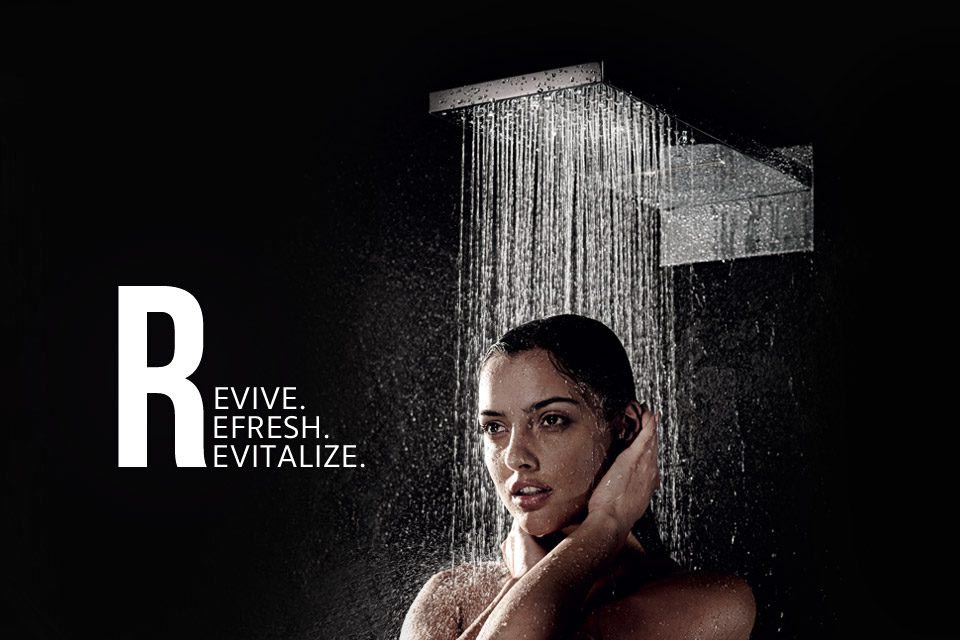 A long warm water shower after an exhausting day at work is so healing it could resurrect the dead. Your bathroom is a stress-free zone, from the moment you enter to the moment you exit; you are a completely changed person, revitalized with energy. Your shower system is your own personal healing station. It's not possible to make a trip to the Himalayas every day to escape the world, so one must make the best of whatever they have.
A good shower washes away the lethargy and gives you the vitality you need to do your daily chores. If you know what I'm talking about you understand the importance of investing into your bathroom and most importantly shower systems. So here are a few changes you can make to increase the efficiency of your 'healing stations'.
1.Hydrolite Showers
You can easily buy LED overhead shower online. What they do is they set the mood for your shower, with a calming blue light to surround you while you cleanse of all your worries. For just the cost of two pairs of jeans, you can install this shower head into your house.
Little Tip: Add some soothing jazz to this ambience and you will never want to step out of your bathroom again, we promise.
2.Hand Showers
These hand showers will have you wishing and waiting all day for the time you can get back into your bathroom. Traditional showers only drizzle water overhead, but these hand showers redefine the whole process of bathing. You can now experience a massaging flow of warm water anywhere with these hand showers. You can go for a single flow hand shower or a multi-flow hand shower as per your convenience and preference. If you want to class things up even more – go for a Victorian hand shower. It will add new life to your bathroom.
3.Body Showers
Luxury shower heads in India are defined by these body showers. You can install these shower heads in your wall, which means that water would now sprout out not just to your head but the even torso, relaxing your whole body at the same time and not just the head. They're easy to dilate so you can choose the angle that fits you best. You can install as many as you want for the best results.
With these new additions of luxury shower heads in your 'healing station', your rejuvenation process will go to another level altogether. Whether it is the tension of deadlines, a cranky boss, or simply your new diet or work out regime, a good shower will fill you with energy and zeal to face another day, and even if nothing goes fine the next day, you have a peaceful 'healing station' to come back home to.