There are innumerable pros to renovating your bathroom. Having a clean and functioning bathroom is crucial for the functioning of your house. Additionally, having a luxury modern bathroom will create the perfect space to unwind and relax. And a perfectly remodelled and modern washroom design adds a great and immeasurable value to the house.
We always have a mind-list on how to improve the rooms in our homes. A little renovation is the perfect opportunity to include your bathroom design ideas and remodel them to suit your needs and wants.
1. A Chance for Better
While renovating, you can include a plethora of ideas including a home steam room, glass shower enclosures, and even a free-standing tub design! These will help you update the look and keep up with modern trends.
2. Little Fixes go a long way
Damages, broken pipes and other fixtures, leaks and blocks, can be fixed with just one bathroom renovation, making your bathroom safe and secure.
3. Expand your Space
Expanding your bathroom is easily possible with your next renovation. With a plethora of modern bathroom ideas in India including bathroom lighting ideas, you can make your bathroom bigger and better.
4. Bathtubs have Multiple Benefits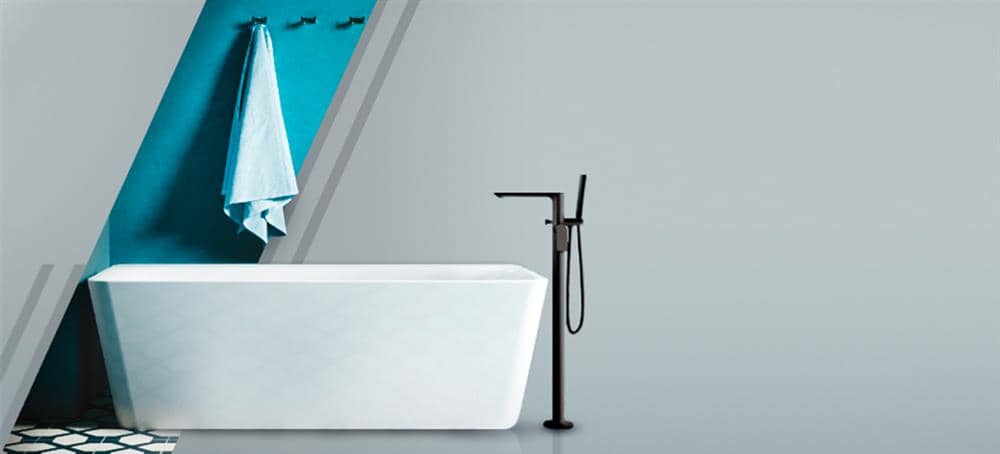 Including a bathtub in your renovation can be one of the smartest ideas. A bathtub is not only a great aesthetic addition but it also has numerous health benefits. It helps in stress reduction, improves blood circulation and is also one of the best options to unwind after a busy day. If you already have a bathtub, you can remodel it to make it align with the best of modern ideas or to fit the theme or style. With the perfect bathroom tub design, you can make your bathroom a personal healing station! There are many types of bathtubs you can choose from while remodelling your bathroom. While choosing your bathtub some factors to keep in mind are size of the bathroom and tub, colour and shape of the bathtub, price, and additional features.
5. Relaxing Free Standing Tub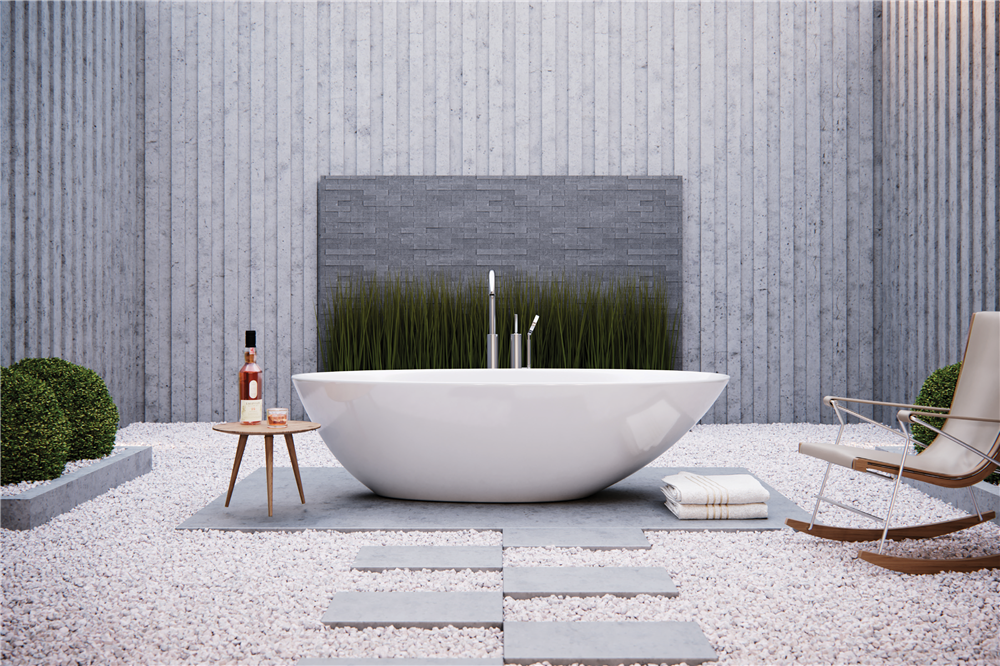 A free-standing tub is one of the most classy modern master bathroom ideas. A simple yet elegant element, it can add great aesthetic value to your bathroom. With many free-standing bathtubs to choose from, you can have the perfect piece that fits your contemporary bathroom design and lifts up the look of the space. A free-standing tub is a great addition regardless of the theme or size of the bathroom. The installation process of a free-standing tub is also trouble-free.
6. Bathtub with a view
If you are looking for a luxury bathroom design in India or the perfect modern master bathroom idea, installing a bathtub with a view is a brilliant option. Although the accessibility for this might be on the lower side, it is a great addition to one of the most important rooms in the house. A bathtub with a view paints a breezy picture of a relaxing evening and is also a form of fun and safe entertainment for children. If you have a small bathroom you need not worry, there are numerous bathroom designs and small modern bathroom ideas to open up your bath space.
7. Elegant Built
-in Bathtubs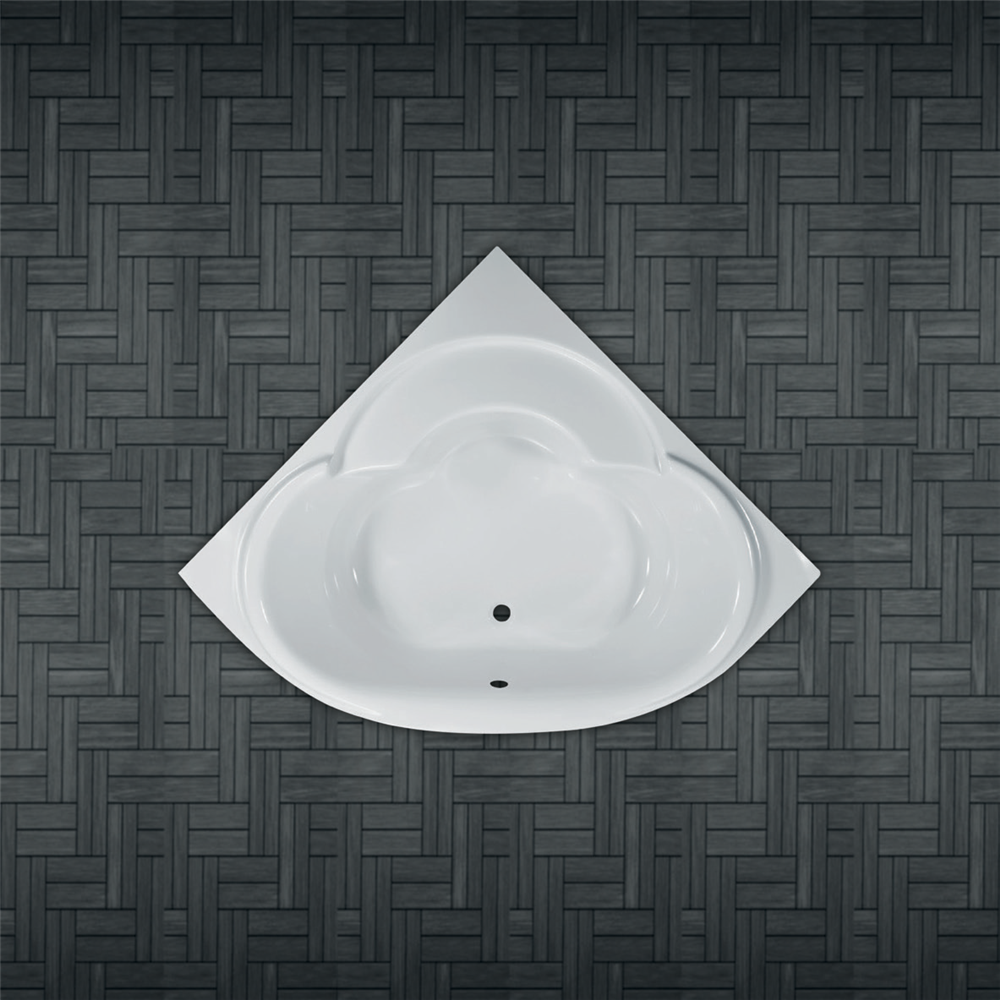 A built-in bathtub is fitted against a wall, and is usually placed in a certain nook of the bathroom. If your bathroom has a dulled look with improper use of space it is always a good option to fill it with any built-in bathtubs as it not only creates a stylish look but also uses the space efficiently. It also adds resale value to your home and is the perfect spot for kids and adults alike to enjoy. This bathtub design is easy to install during renovation even if the existing space is compact.
8. Classic Shower-tub Combo
If you want to include a bathtub in your renovation but are concerned about space, one of the simple modern bathroom ideas is to have a shower-tub combo. It saves space and also gives your bathroom a chic look. You can include a wall-mounted faucet for both the showerhead and the bathtub.

9. Showers
Your showering space is key to an everyday relaxing bathroom experience. There are numerous types of showers and shower room designs that can contribute to the perfect bathroom remodelling. Glass shower enclosures, showerhead design and placement, etc are some aspects that can help you have a robust showering space. Any modern washroom design is incomplete without the perfect shower system. The shower space, being one of the largest areas of the bathroom, must be given due importance as it decides the look, feel, perceived space, etc. There are many areas to focus on like the type of shower to buy, the different faucets for the shower, placement, and budget.
Read Now: How to Make Your Shower More Serene in India?
10. Classy Glass Shower Enclosures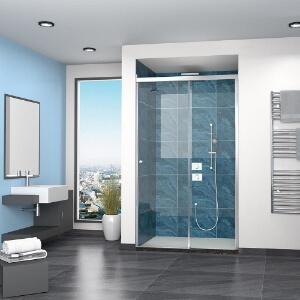 Including a glass shower enclosure is an easy task to take up while renovating. But this small addition can change the entire feel of not only your bath space but also the entire bathroom. One of the best bathroom design ideas is a glass shower enclosure if you prefer a separation of the bath area and the wash closet. It helps you customise your wet space, like if you prefer marble bathroom accessory designs only for one part of the bathroom. Jaquar Shower Enclosures are many in terms of options. Jaquar India also has large catalogue of shower doors to help you pick the perfect one for your next renovation.
11. Have a Walk-in Shower
If you do not prefer glass shower enclosures, not to worry! A walk-in shower can create the same stylish and modern look for you. Once renovated, maintaining a walk-in shower is extremely easy and cost-efficient. Because walk-in showers are completely open it is a good bathroom renovation idea for bathrooms with a lot of free space.
Also Read: How to choose the best Shower panels for your bathroom
12. Old-school Handheld Showers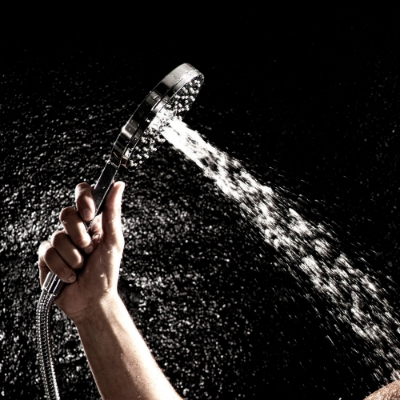 One of the easy and cost-effective bathroom design ideas is to include a hand shower. This can either be stand-alone or it can also go hand-in-hand with a ceiling shower. It also gives you the freedom to play around with different styles of showerheads and strike a nice combination between ceiling showerheads and hand-held shower designs. During the renovation, according to your style and other needs like water pressure you can choose from either hand shower single flow or hand shower multi-flow from the Jaquar India catalogue.
13. Multi-showerheads Placement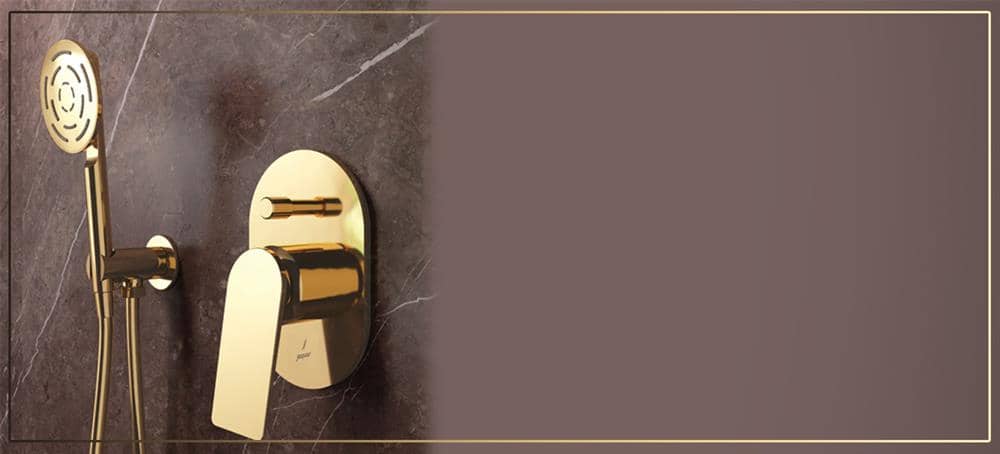 One of the best modern bathroom design ideas for an amazing daily shower is having multiple showerheads. Water flows from different directions will give you a waterfall-like experience. These can be placed in different areas and not just the ceiling. You can have body showers with showerhead placement in two or more areas starting from the bottom of the shower wall. The style of not only the shower but also the showerhead itself affects your bathroom style. Inclusion of either maze showers or showers with LED lighting or air showers is a few modern bathroom ideas.
Read More on Showers vs Bathtubs: Advantages and Disadvantages
14. Washing Closets
Although functionality is what most people look for in a WC, their role in decoration and appearance should not be overlooked. Nowadays, there are a variety of options to choose from, and each option comes with its own set of features and benefits. For an overall comfortable bathroom experience, it is essential to pick the right WC. It is important in your renovation as it plays a significant role in overall comfort. Also, there are many other related elements to a washing closet that are important sections in a bathroom like the flushing systems, bidets, jet spas, fixtures like hangers, drawers, etc. There is a wide catalogue to choose from which includes colours, types, shapes, and sizes.
15. Wall-hung Washing Closets
A wall-hung WC is a great modern toilet design for a myriad of reasons. You can create a contemporary look in your bathroom with minimal effort by including a wall-hung WC. Not only does it add aesthetic value it gives you extra floor space and is easy to clean and maintain. With sleek designs and an anti-germ finish, Jaquar's WC is one of the bests.
16. Minimal Space for WC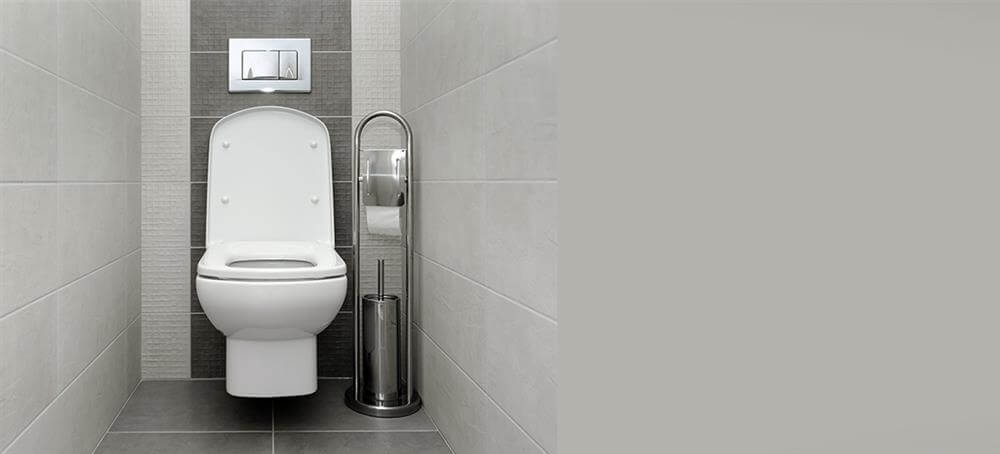 Of the many bathroom renovation ideas, one that will help you achieve a modern look most easily is to use minimal space for your WC. A large area dedicated to just a WC is not necessary. By freeing up this space, it gives you innumerable opportunities to have a luxury bathroom design. You can include glass shower panels, bathtubs, a laundry area, and a lot more to create the look you want.
17. Additional Elements for WC
Using minimal space for your WC does not mean you cannot create a modern look for your WC. You can include a vertical and sleek cabinet at the WC height for the placement of toiletries like tissue rolls and even your speakers! You can also have an elegant design for your flushing system or luxury modern bathroom taps. You can replace your old flushing system with a brand-new smart flushing system. These contemporary, state-of-the-art flushes have a ton of benefits like improved hygiene because of elements like touchless flushing. They are also key in reducing water wastage and increased safety.
18. Vanity
A vanity area is an indispensable part of any bathroom. A vanity area gives you immense creative opportunities to stylise your bathroom. Additionally, it is also the main area in the bathroom for storage. Having a designated spot for storage is key in ensuring a clean bathroom. If you are short on time but want washroom essentials through your next renovation, stylising your vanity area is your solution. Like mentioned before, vanity areas play a critical part in effectively using the space in the bathroom, stylising the bathroom, and mainly creating a functional space for storage. There are many modern ideas to help you design a sophisticated vanity space in bathroom
19. Floating Cabinets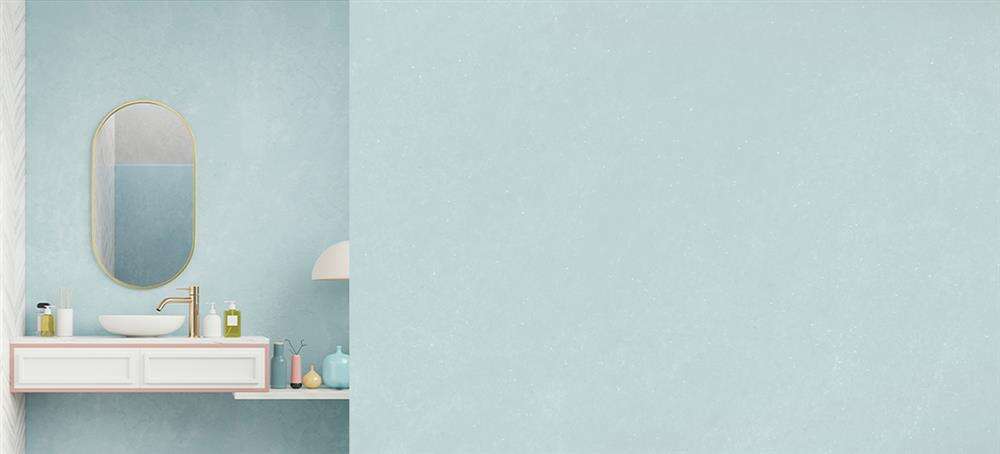 Not only is it an excellent modern bathroom idea but it is also one of the latest trends in designing a vanity space. Floating shelves through their innocent and simple design create a contemporary look in the bathroom. They are also outstanding in terms of functionality, providing you with space for makeup accessories, toiletries, etc all in one place. Opt for floating vanities or wall-mounted cabinets to create a sense of openness and spaciousness in the bathroom. Choose materials like wood or glass for a modern touch.
20. Vanity Mirrors
It goes without saying that mirrors are essential in any bathroom. Besides its traditional role, mirrors play a pivotal role in the perseverance of space and height. Mirrors propped up above your vanity area complete the space as a place to get ready and by choosing the design and colour you can also add to the theme in a subtle manner.
21. Table top Wash Basin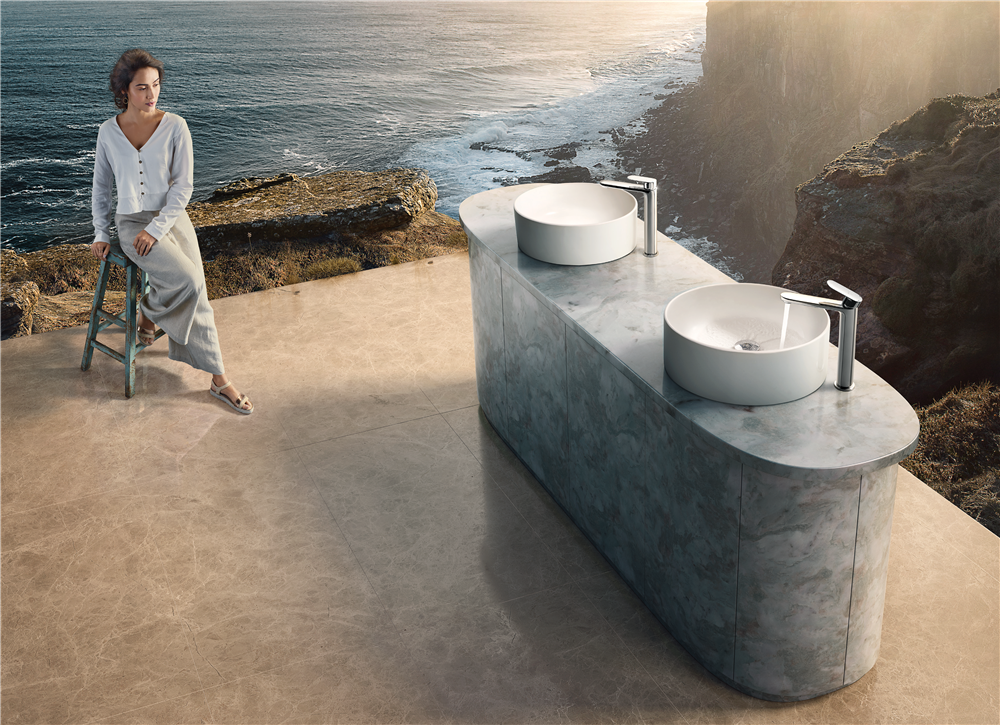 No vanity area is complete without a sink. Designing your bathroom to be modern can be done in a sprightly manner by choosing a sink design. There are many bathroom wash designs that can not only spruce up your bathroom but also your vanity area. One of the best designs for a vanity area is the table-top wash basin as it not only is sophisticated and elegant but is also perfect for saving space. It also goes hand-in-hand with metal drawers and hinges and is the best fit if you are going for an earthy look for your bathroom.
22. Lighting Elevates the Room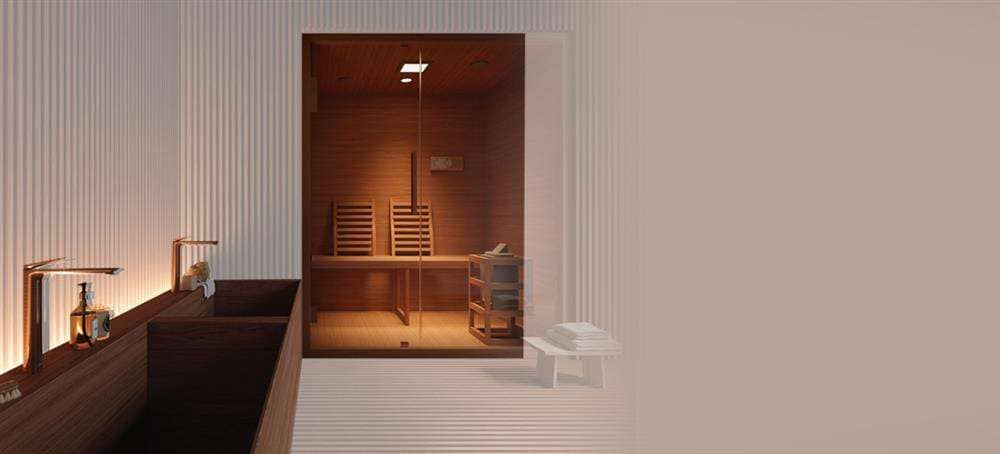 Be it your living room, kitchen, master bedroom, or bathroom, the lighting is vital in building the foundation for your aesthetic. While renovating your bathroom, there are a multitude of opportunities to create your ideal atmosphere through lighting. Lighting also plays a huge role in projecting the colours and the space of the bathroom. Through one element, you can decide and set the style, theme, space, size, aesthetics, etc of the bathroom. The importance of lighting can be highlighted through the infinite options of lighting and its related elements like fixtures, the type of light, etc.
23. Strike a Balance in your Lighting
As mentioned, the lighting in your bathroom plays a multifaceted role, in the overall appearance, contribution to theme and style, and most importantly it can help open up the entire space. Including lights like yellow or warmer tones as opposed to a single bright white LED light during your renovation, will make the space more spacious. Also having different sources of lighting in the bathroom can be an additional benefit for the overall feel.
24. Lighting for the Bathroom Fittings
One of the modern bathroom ideas is lighting up the various bathroom fittings. Vapour-proof downlights are a great option for the showers and/or tubs in the bathroom. Having spotlights in your glass shower enclosure not only creates a classy look but also expands the space in visual terms. You can use wall lighting, wall lamps, or lighting around the borders of your vanity space to brighten up the bathroom.
25. Theme driven Lighting
It is essential to keep the style you are trying to achieve while renovating. Depending on the style you have to adjust your lighting accordingly to give a complete look. If you are going for a luxury bathroom design having a chandelier at the centre of the bathroom ceiling is a good option. Similarly, if you have a wooden theme a bright yellow or soft white light ceiling or wall lamps can be a good fit. You can choose from Jaquar's range of decorative lighting that can help fit your bathroom design ideas and needs.
26. Integrated lighting
Incorporate integrated lighting solutions, such as recessed LED lights, around mirrors, under cabinets, or in shower niches. This will provide adequate lighting while adding a modern and elegant touch.
27. Great Tiling Helps a Lot
Like lighting, tiling sets the precedent for the entire house's design and feel. If you have a certain style or theme for your bathroom renovation, the first step in achieving this is deciding the tiling. The kind of material, anti-skid, colour, texture, etc are a few of the factors to consider. Tiling in the bathroom serves multi-fold purposes. Right from its contribution to the overall look and feel, it is also a great conductor for heat, they are highly durable and one of the most cost-effective elements in any bathroom. Take a good chunk out of your time for tiles while renovating because they are the foundation for a modern and functional bathroom.
28. Contrast Tiling
One of the most creative bathroom tiles ideas is to have contrasting colours in your tiling. A mellow or soft base tiling paired with popping colours is bound to create a classy and elegant look. White base tiling with subtle black tiling on the walls and panels is one of the most popular tiles designed in modern bathrooms. Not just contrast tiling but colours on the decor also play an important role.
29. Marble Tiling
One of the refined contemporary bathroom ideas and bathroom tiles design is to create a distinguished look is marble tiles for bathroom. This kind of tiling is extremely simple to maintain and clean and it makes the bathroom seem more spacious. Additionally, marble tiles for bathrooms open up multiple avenues for decor ideas, like wooden bathroom accessory designs or modern bathroom wall decor.

30. Large-format tiles
Use large-format tiles on the walls or floors to create a seamless and contemporary look. Consider tiles with a glossy or matte finish for added visual interest.
31. Hot Tubs with Jets
A luxury bathroom design is incorporating a spa in your bathroom. Spas have recently become popular because of the numerous benefits attached to them. A bathroom hot tub is a great solution for a tired and exhausting day and they make the best modern master bathroom ideas. Unwinding and relaxing become effortless through a modern spa. Not only does it have health benefits like improved blood circulation, but it is also the top-ranking in modern bathroom ideas as it helps create a serene and balanced look.
Read More on Types of Spas- Which One is Best For Your Home
32. Hot Tubs and Steam Ro
oms
A luxury bathroom design idea and one of the latest bathroom designs is to include hot tubs and steam rooms. You can have either of these in the bathroom to create a wellness station. Both hot tubs and steam rooms are home to many advantages. Some health benefits of both are improved blood circulation, reduction in joint stiffness, etc. Additionally, having a hot tub or steam room creates an exclusive and fancy look.
33. Upgrading Bathroom Interior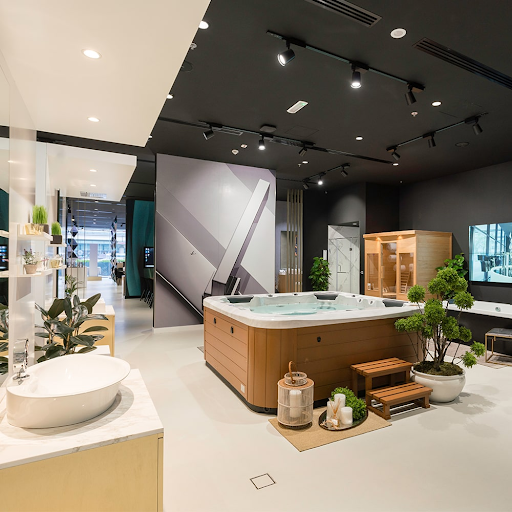 Paint, wallpaper, tiling, plumbing, fixtures, electricity and lighting etc are some elements that can spruce up your bathroom interior. Reconsidering these while renovating will make your bathroom look brand new and modern. These are also the central factors for a smoothly functioning bathroom.
34. Inclusion of Natural Materials
Modern bathroom ideas to spruce up your bathroom is to include natural structures like wood and stone. Natural materials are often used in modern bathroom ideas to create a sophisticated look. This can be achieved through wooden bathroom accessories or stone modern bathroom wall decor or even just stone tiling.
35. The Touch of Midas
For your faucets, showers, bathroom sinks, etc you can have a gold finish. This is preferred among the many because it creates a royal and unique feel to the bathroom. Having a copper finish also gives a similar feel.
Learn more about different bathroom faucet designs in the video below:
36. Clean-like Cabinets
Simplicity is key to a modern bathroom idea. While renovating, make sure the bathroom furnishings like the cabinets, mirrors, etc. are angular and have crisp and clean lines. Having clean and straight shapes creates a uniform, neat, and well-maintained look. One of the important bathroom design ideas to keep in mind is to strike a balance between the functionality and the aesthetics of every piece of furniture in the bathroom. Clean line furniture can help strike a perfect balance between both.
Also Read: Types of Spas: Which one is Best for your Home
37. Naturally, Natural
A modern bathroom furnishing idea that requires minimal planning and maintenance is creating a natural look. A bathroom trend in 2022 is the inclusion of plants and greenery in the bathroom. Potted plants with lush green hues paired with neutral colours and concrete, will help you achieve a serene look through your next renovation.
Once you have successfully completed your renovation and achieved your dream look, you can do some final touches to make the space complete and comfortable.
38. Scented Candles for the Aroma
Scented candles in the bathroom always lift up the aura of the room. Against a wooden backdrop with stylish scented candles, you can create the perfect look. They also have a promise of constant elegant fragrance.
39. Stack of Towels
If you are thinking how to decorate your bathroom with essentials, stack of towels has to be the first thing in mind. Have a stack of hand towels and body towels in the respective racks. These are extremely handy and help you keep your bathroom organised.
40. Custom-made Products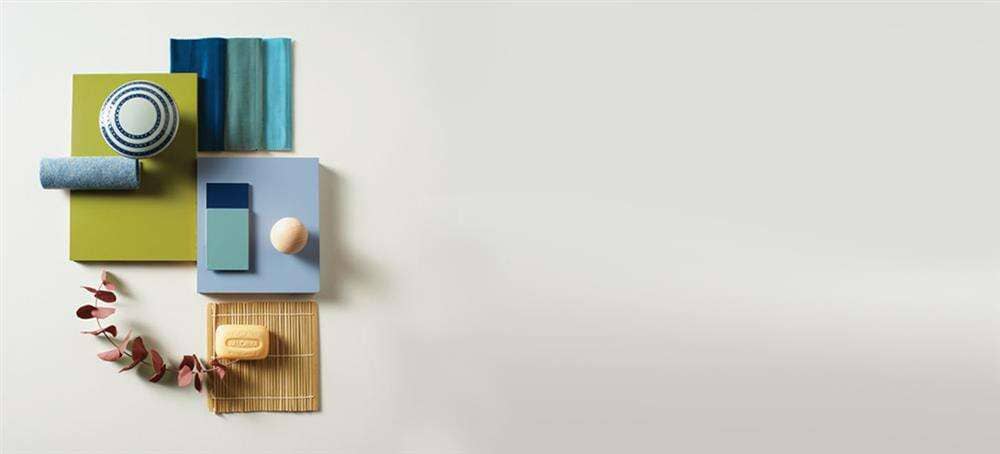 Customised bathroom furnishings like bottles of products, soap holders, etc help you stick to the theme and style of your renovated bathroom, creating a standard look.
41. Keep
Smart Bathroom Accessories
Ashtrays, hair drying stations and laundry disposal spaces are some of the many things to keep in mind to maintain your modern look and also have a clean and clutter-free space.
42. Art says a Lot
Bathroom wall decor like framed paintings or hangings is a trendy idea to snazz up your bathroom.
43. Neutral color palette
Use a neutral color scheme with shades of white, gray, or beige for a clean and timeless look. You can add pops of color through accessories or fixtures.
44. Minimalist fixtures
Minimalism works best for small and modern bathroom ideas. Choose fixtures with clean lines and geometric shapes. Opt for sleek faucets, minimalist showerheads, and wall-mounted type of toilets for a streamlined look.
45. Smart technology
Integrate smart bathroom accessories into your bathroom. Consider features like motion sensor faucets, programmable showers, or voice-activated lighting systems for convenience and efficiency.
Size: The size of your bathroom is one of the primary factors to consider. Not only the existing size but also the size you want to achieve through your renovation should be kept in mind. This is especially important as you can draw your broad plan only once the size is finalised and opt for the right contemporary bathroom design based on size. The fixtures to be bought and placed will depend on the estimated size and space.

Budget: When planning

how to decorate your bathroom

, your budget matters the most. If you are going for a luxury bathroom design or a simple design, it is crucial to decide on the budget beforehand. This will ensure advance planning of your bathroom renovation ideas and will also help contain the expenditure accordingly. Some budget factors to consider include additional fittings, repairs, labour, etc.

Comfort and Accessibility: These are essential factors because they make sure your everyday bathroom experience is easy and smooth. Carving a space for your toiletries near your showering space, and deciding the right height for your fixtures like the clothes hanging bar, slip-resistant tiling, etc are a few things to look at during your renovation.

Style and Theme: This is one of the most pivotal factors while renovating your bathroom. Glass shower enclosures, bathroom wall decor, bathroom sink faucets,

smart bathroom accessories

and fixtures, etc all circle around the style or look of the bathroom you are going for. One can say that the style is the foundation for your next bathroom renovation.
Deciding the theme beforehand will help you close in on your modern bathroom designs in India including modern tiles ideas, or the design for your modern bathroom taps and modern shower designs.