Every Child In Your House Can Contribute To Saving Water Of Approx 13500 Litres In A Year Just By Replacing The Tap
We all crave for a green earth but we don't realize that our everyday habits are destroying this beautiful earth we have inherited. Would you be surprised to learn that a dripping tap can waste between 300 ml/hour (at the rate of 1 drip/second) to 1 litre/hour? But did you know that your child could use about 21.8 litres of water if s/he leaves the water running while brushing teeth every time using a regular faucet; while the consumption can be brought down to just 3 litres by replacing it with an intelligent Jaquar Sensor Faucet? Now that's a big saving of 86 per cent.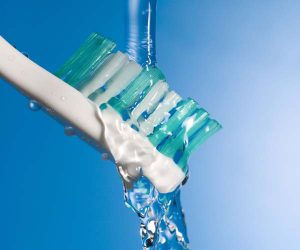 If you are wondering how we arrived at that, the calculation is simple. There are three stages of brushing teeth —
A: Wetting the toothbrush.
B: Flossing and brushing your teeth.
C: Rinsing your mouth.
For good oral hygiene and keeping your teeth healthy and clean, dentists recommend you to floss your teeth at least for two minutes. So assuming your child brushes for two minutes twice daily after meals, you could be saving 18.6 L X 2 = 37.2 litres per day, which translates to a huge 13,578 litres per year. That's huge, which we almost never take notice of.
Water Consumption While Brushing 2 Minutes (120 Seconds):
Time Consumption in Seconds
Water Consumption (A+B+C) stages
SAVING
A
B
C
Single Lever Basin Mixer
5
100
15
21.6 L
Sensor Tap
5
NIL
15
3 L
18.6 L
86%
Base calculation is taken on Florentine basin mixer at 1 bar pressure.
The world is changing… When are you??
To view Sensor Faucets from Jaquar: